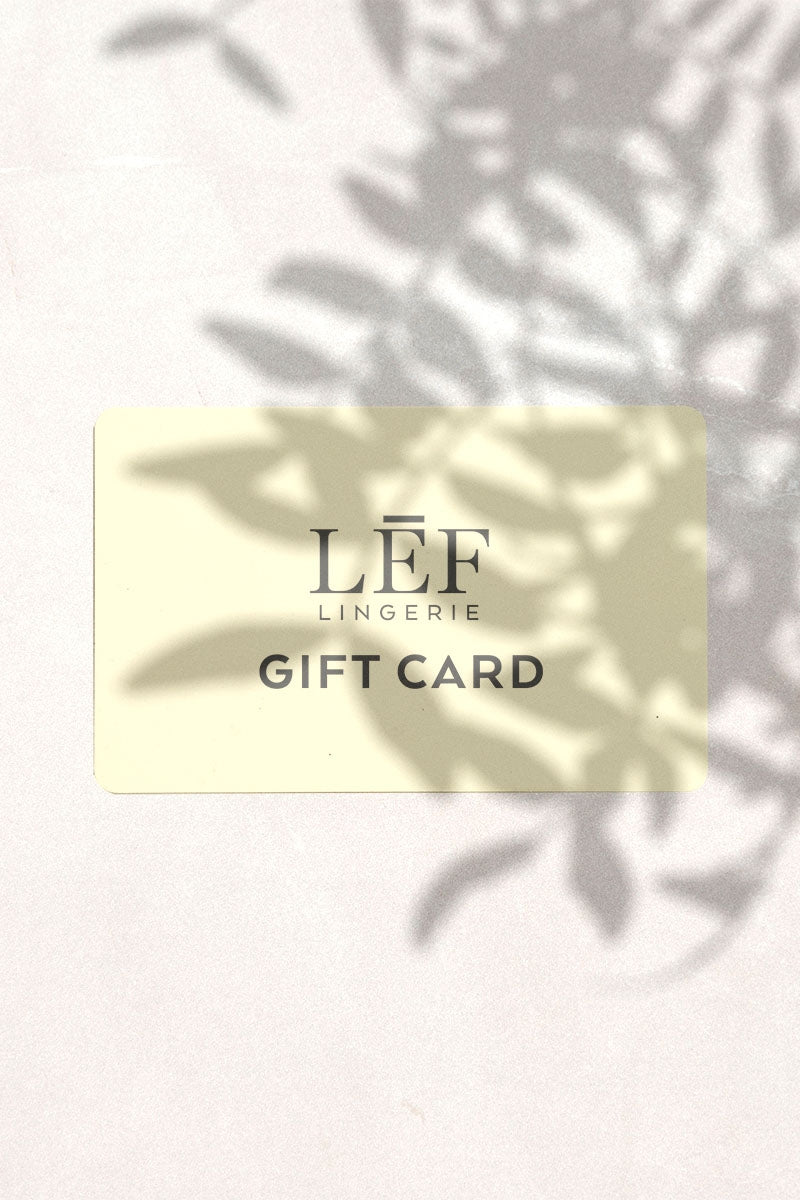 Don't know what size to buy? Not sure which model she would like best?
The Gift Card is a safe option!
Choose the amount you want to give. Choose from €50, €95 or €120.
We can send you a physical Gift Card, if you prefer.
The recipient of the Gift Card can enter the code at checkout to subtract the value from their order total. You will have 12 months from the date of purchase to use the code.
If you would prefer the card to be sent to someone else, please enter their address in the shipping section.
Do you have any doubt? Write to us hello@the-lef.com.
Sustainably crafted in Barcelona.
Ideally, it should be washed by hand. But if you don't want to or can't, you can put it in the washing machine inside a laundry bag.
Above all, wash it in cold water with a mild detergent.
Do not use a dryer or fabric softener (very important), because they damage the fabric and the lace bands.
If you have any questions, write to us at hello@the-lef.com