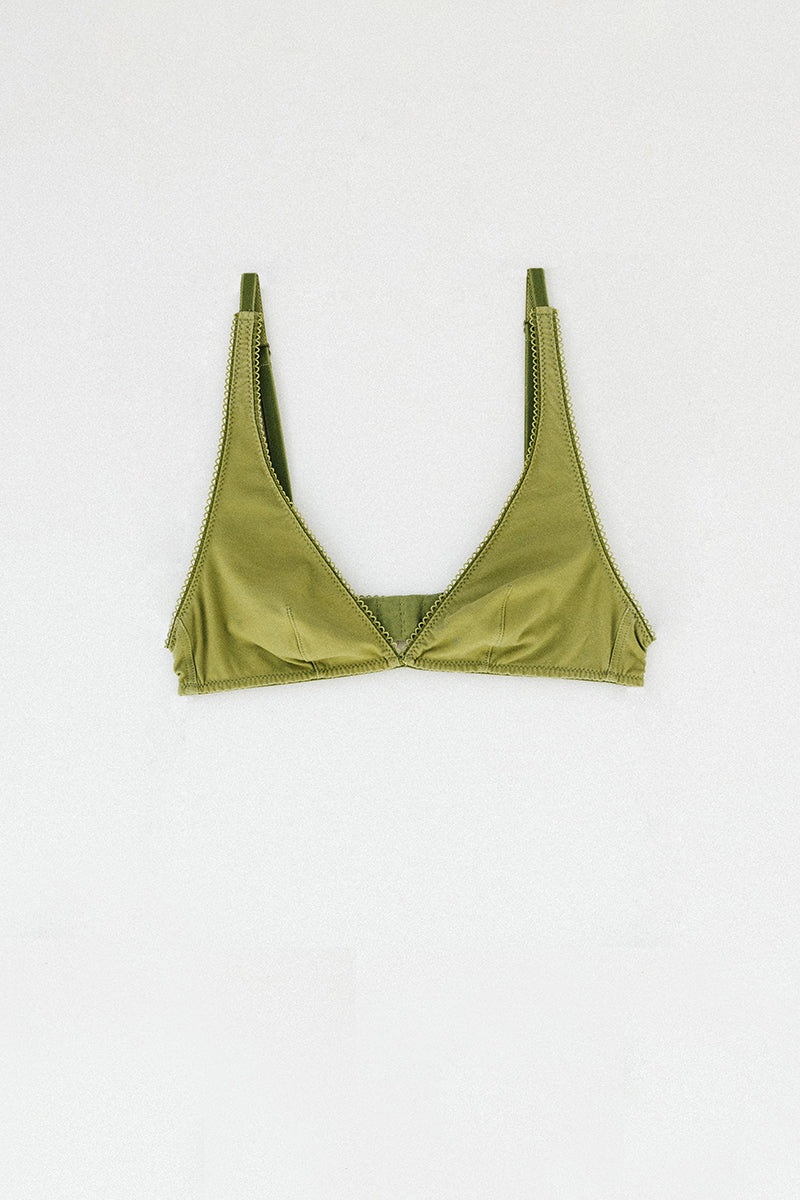 Buy 2 or more bras, the same or different, and get a discount.
Cut with more coverage. Elastic band under the bust.
Adjustable straps. Three-position back fastening. With lace details.
Made of soft TENCEL TM fabric.
Also available in black.
Perfect to combine with the Mapel Thong, the Ivanna Brief or the 3-Pack Ivanna Briefs.
Sustainably crafted in Barcelona.
Model wears size 85B. Go to the Size Guide to choose the right size for you.
Ideally, it should be washed by hand. But if you don't want to or can't, you can put it in the washing machine inside a laundry bag.
Above all, wash it in cold water with a mild detergent.
Do not use a dryer or fabric softener (very important), because they damage the fabric and the lace bands.
If you have any questions, write to us at hello@the-lef.com